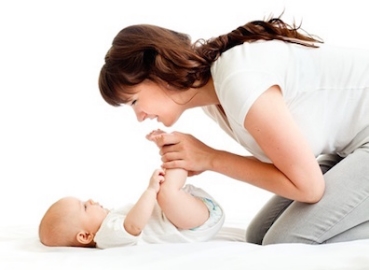 While the joys of motherhood and bringing a new baby into the world are too amazing for words, proper recovery and care for mothers after having gone through this huge feat cannot be more emphasized.  The mother's body goes through significant changes during pregnancy and through labor and delivery.
There is a wide range of symptoms that women can experience after giving birth.  It is important to address and care for these symptoms to promote a healthy recovery from the birthing experience.  And even more importantly, a mother with a healthy mind and body can better care for her newborn.  Not only that, but a proper recovery will help your body be better prepared for another healthy pregnancy further down the road if that is in your future plans.
Some symptoms you may experience after delivery:
abdominal pain
aches and pains
anemia
anuria/dysuria (inability/difficulty in urination) and constipation
bleeding/hemorrhage
emotional instability (postpartum depression or anxiety)
insufficient lactation
irregular menstruation even months after delivery
weakness/fatigue/deficiency
Symptoms may vary depending on your age and the state of your health during and before the pregnancy.  Therefore, it is not only important for you to take care of yourself after the birth, but also before and during the pregnancy (better for you and your baby!).  All your body's energies are focused in caring for the fetus while in the womb and as you deliver, your body goes through huge changes and you continue to lose blood after the birth.  While this is a normal part of the process, you can still take care to replenish your system after such a great change.
Acupuncture will help with any of the symptoms listed above and herbal formulas are strongly recommended to nourish your body after giving birth.